CRASH COURSE
6 MONTH ONLINE CLASSES AND EXAM SERIES
CRASH COURSE
CEET AYURVEDA AIAPGET 2023 Online crash Classes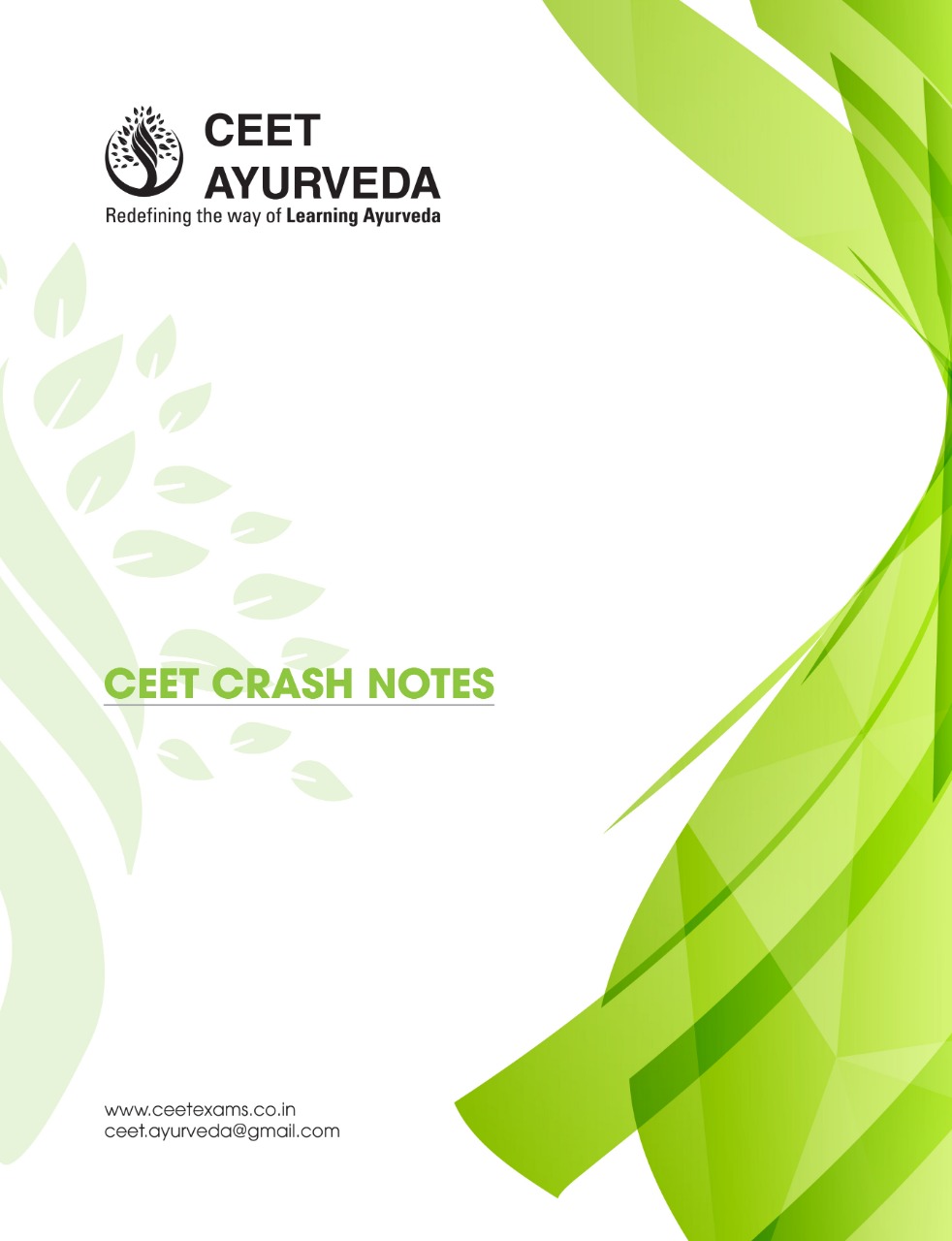 Registration starts soon


Course Features
🌀ONLINE LIVE AUDIO VIDEO CLASSES - Subjects and Samhitas
🎯 Recorded classes
🌀Weekly Online exams( from a database of over 1 lakh questions)
🌀 Subscription of *CEET APP with subject wise and samhita wise questions.
🌀 CEET NOTES
Salient features of CEET
Classes by eminent facilities
Whatsapps assistantanc24* 7
Doubt clearance sessions
Qs paper discussion
Mentor assistance

Registration:


Remit fees (Rs 6000 /- )to
CEET AYURVEDA e-version
Current Account No: 41117043618
IFSC Code: SBIN0070787
State Bank of India.
and WhatsApp details of transaction to
9400902252
8606823859


All Registered candidates will be added to an official what's app group
Further intimations regarding the classes will be notified in the official group..
Chance favors the prepared