AIAPGET 2023 RESULTS
AIAPGET 2023 RESULTS
CEET students secured top ranks in ALL INDIA AYURVEDA PG Entrance Test 2023 with nine of the top AIR 100 grabbed by CEET.
CEET student Amrutha Suresh topped the list with AIR 29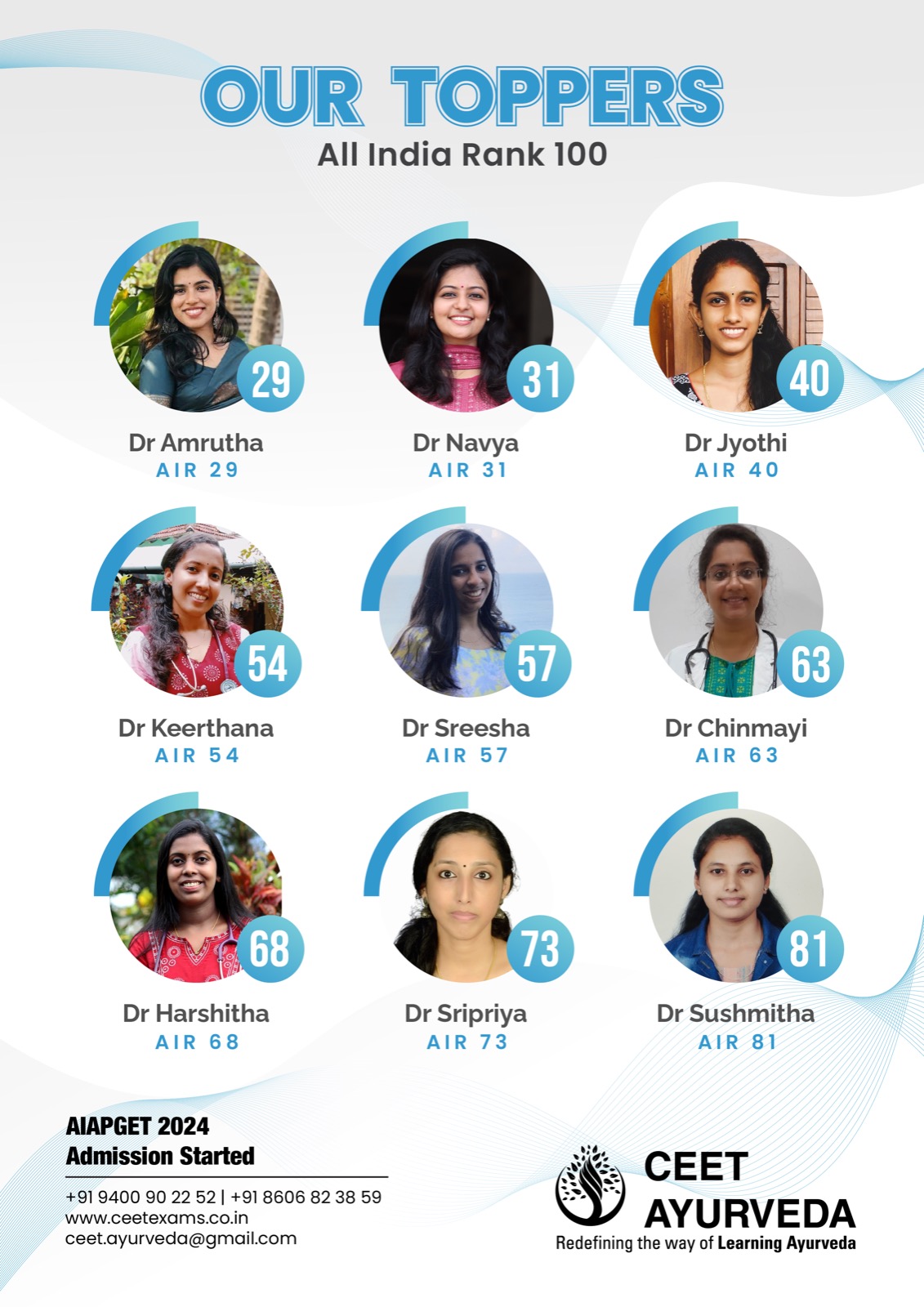 OUR TOPPERS WITH IN AIR 400
Total 35 students secured ranks with in AIR 400 and are eligible for their dream stipendiary seats anywhere in India.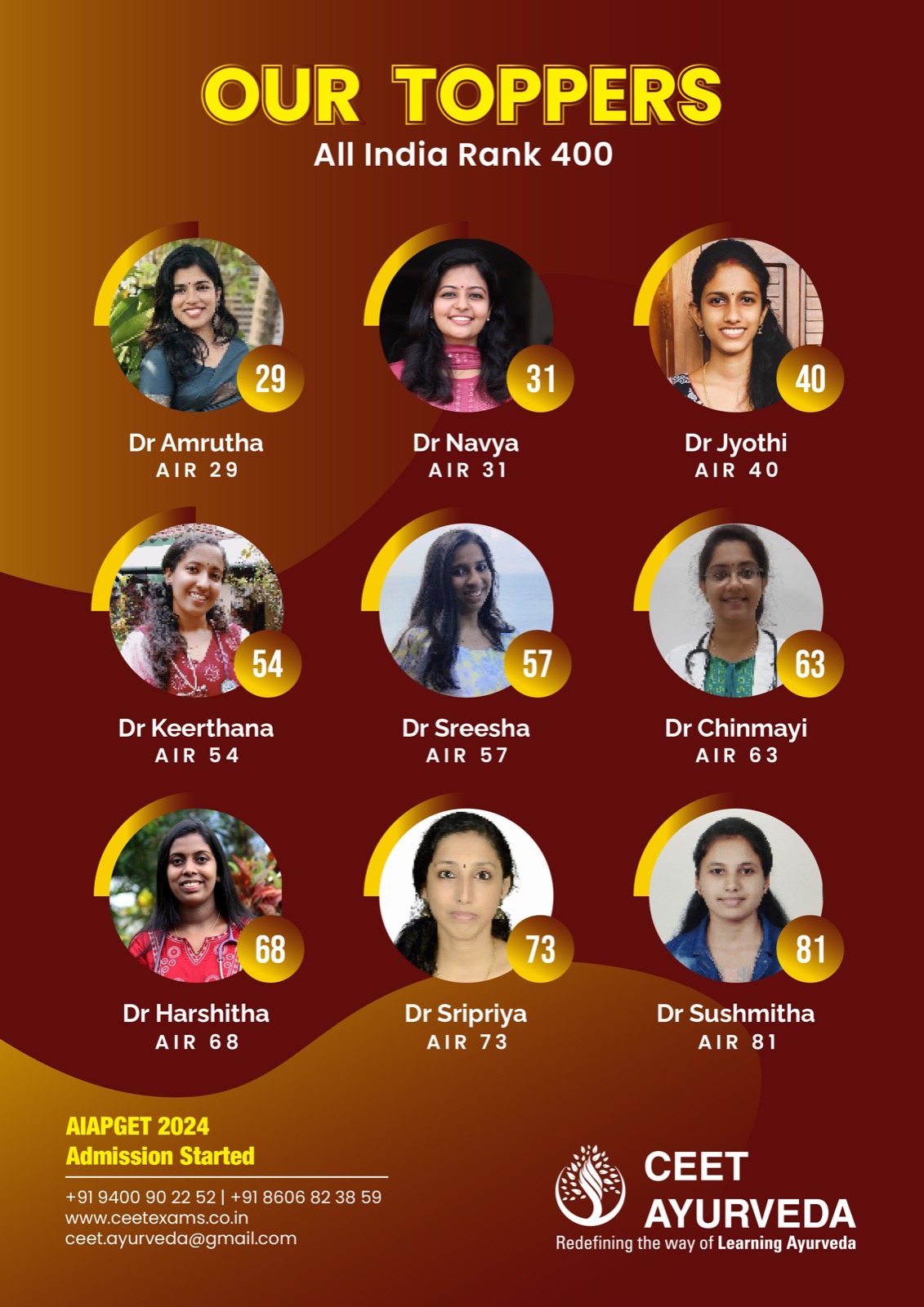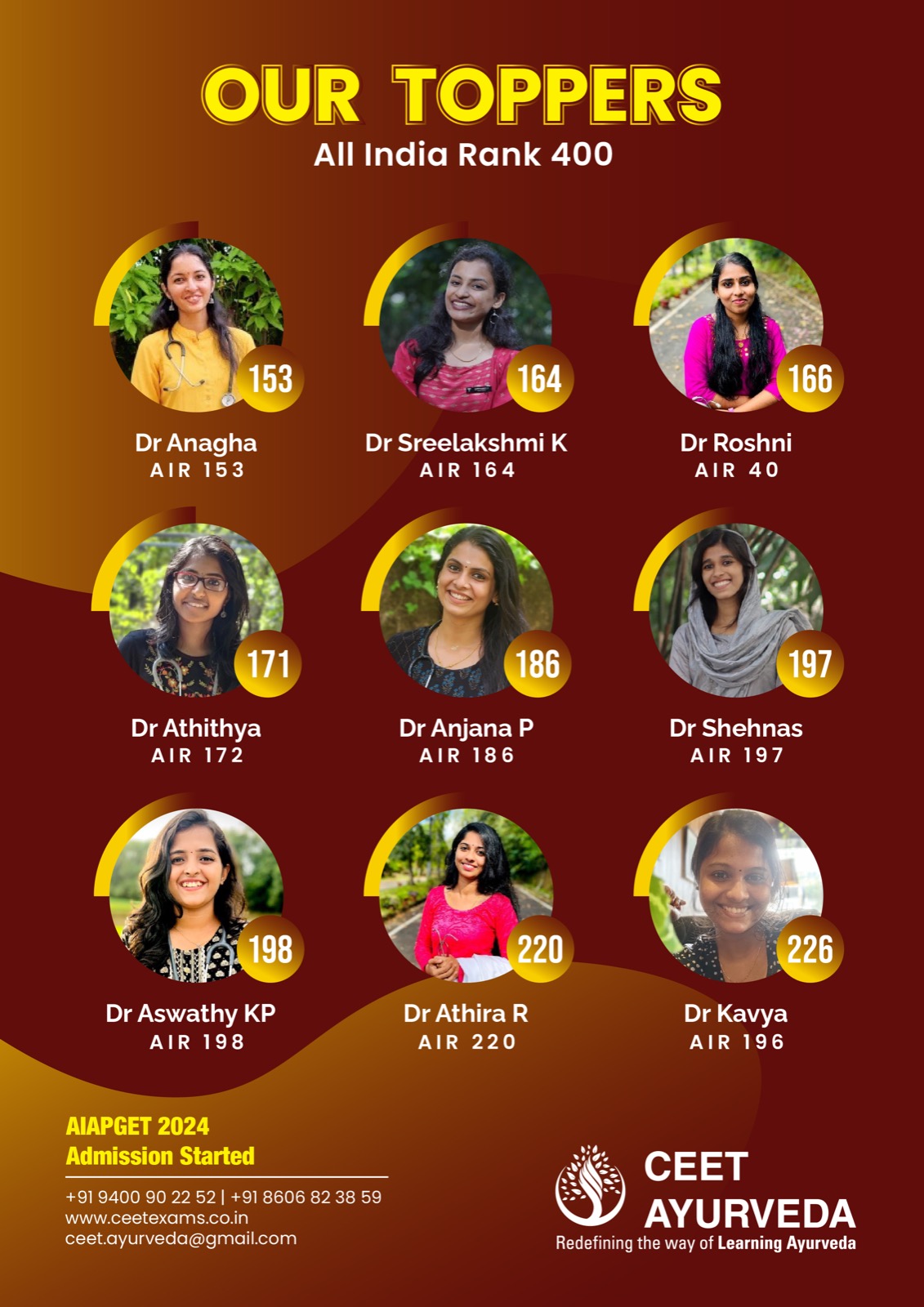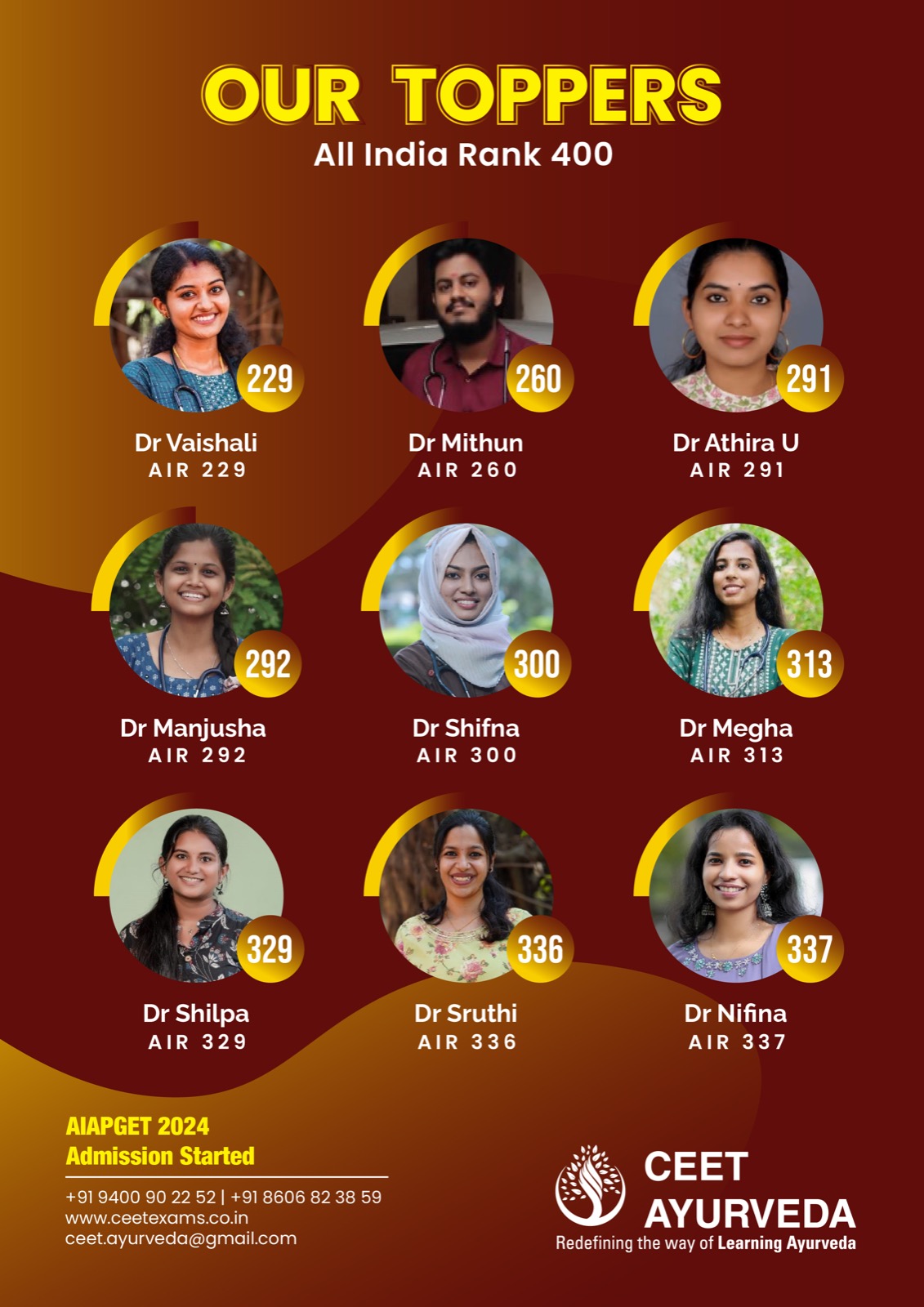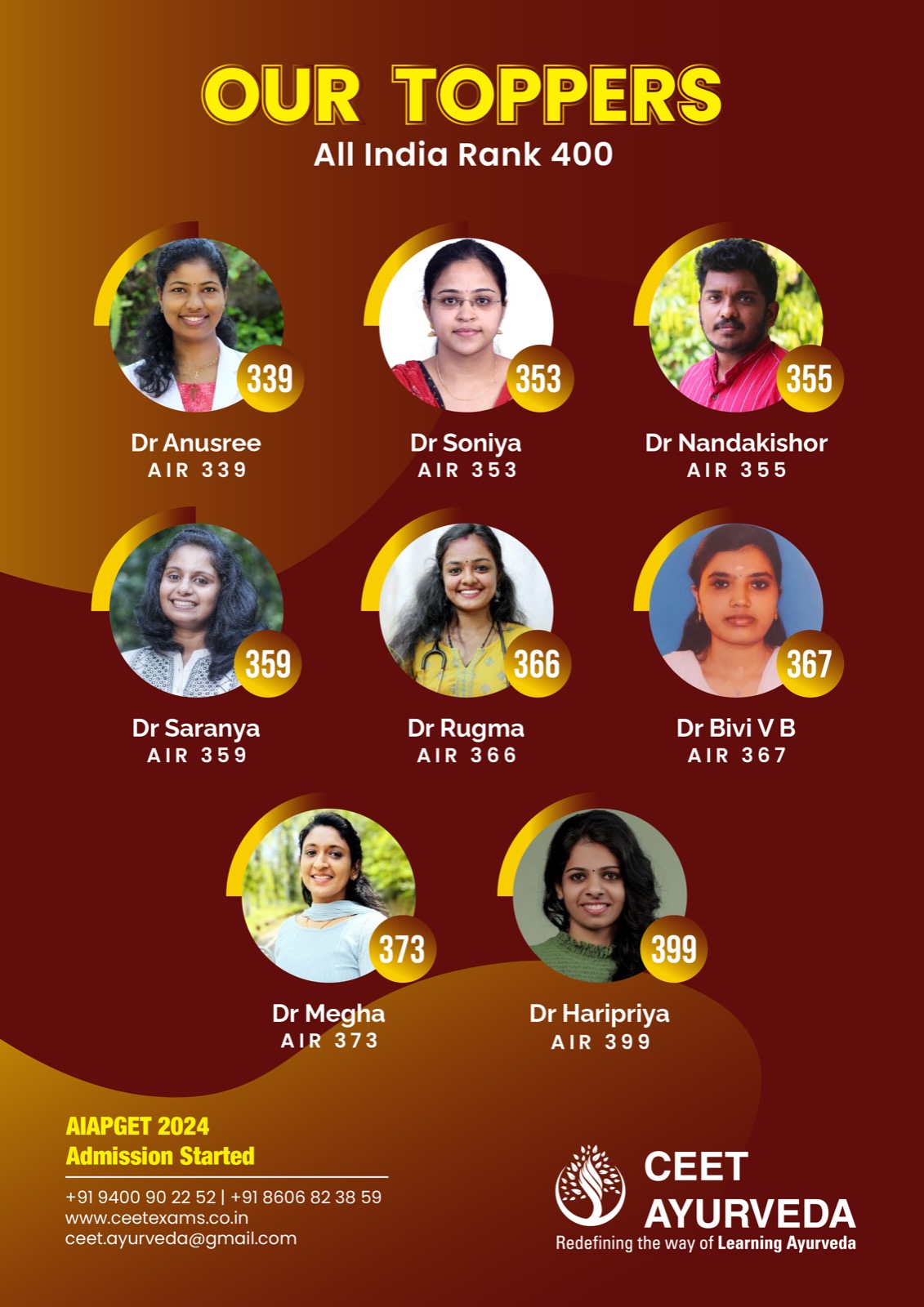 The list is still increasing with more than 65 students securing ranks within AIR 1000 this year.